City Hall Watcher #18: Maybe we ain't that Yonge anymore
Steps to a car-free Yonge Street, City Manager memo brings numbers to funding fight, what 311 requests tell us about neighbourhoods, Toronto Council preview & more!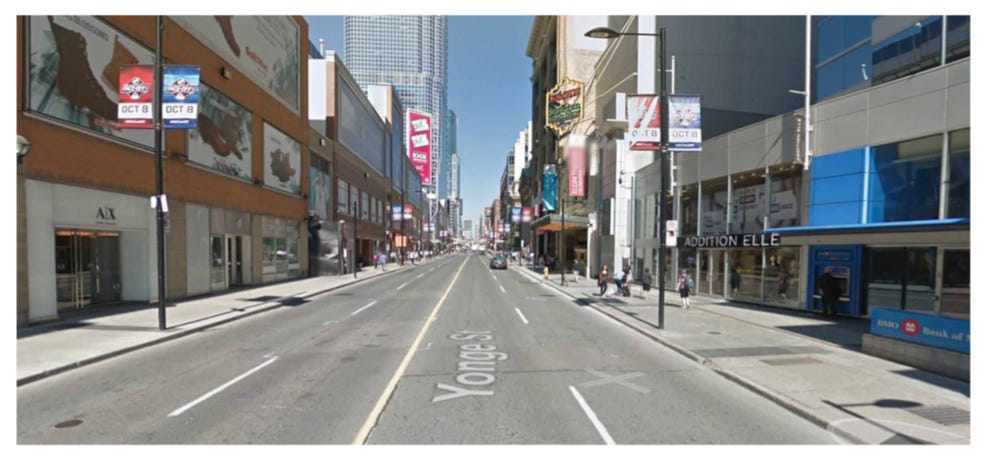 Yonge Street on Google Maps
A public meeting held last Thursday might have been the first step toward making one of Toronto's most famous streets car-free.
Feedback gathered from the public at the meeting and during this process — dubbed yongeTOmorrow — will inform an Environmental Assessment for Yonge Street between Queen Street and College Street.
The pr…
This post is for paid subscribers